Regular price
Sale price
$45.00 CAD
Unit price
per
Sale
Sold out
All types of beards look their best when they're kept clean – but most shampoos contain Parabens and Sulfates that are incredibly harmful and damaging to your skin. So we skipped using those in our Beard Shampoo.
We included more natural ingredients like Tea Tree Oil and Black Seed Oil. Both are well-known for boosting your skin's overall health, helping remove oils, dirt, and other particles from your beard. These also have a soothing effect to help keep beard dandruff and inflammation on your skin at bay.
Share
View full details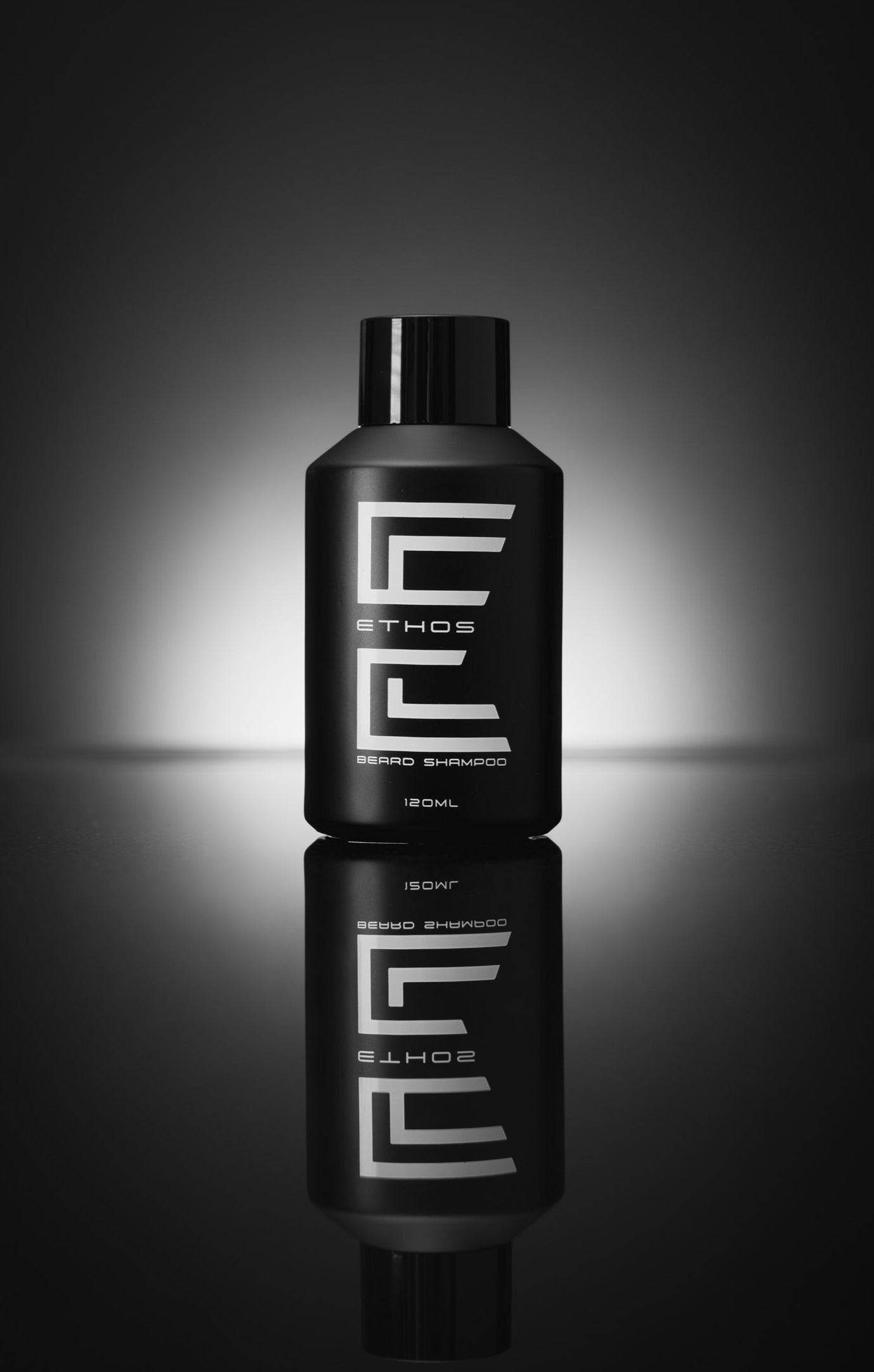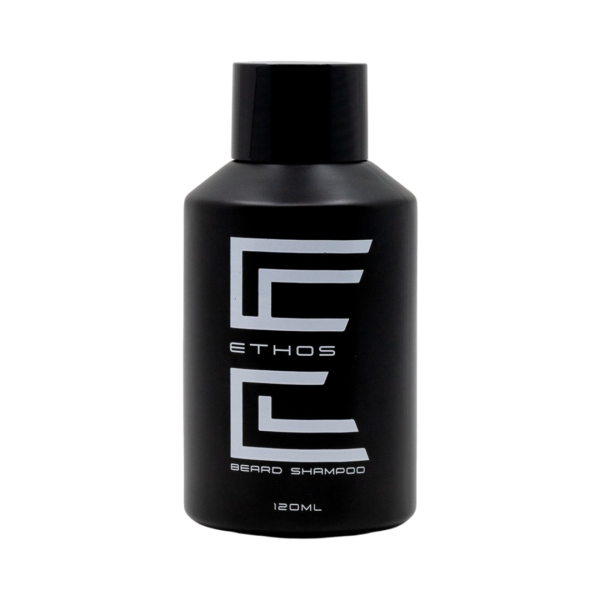 How to use
Share information about your brand with your customers. Describe a product, make announcements, or welcome customers to your store.
Collapsible content
HOW TO USE

To effectively use Ethos Men's Grooming Beard Shampoo, follow these straightforward steps:

Prepare Your Beard: Begin with a damp, towel-dried beard. If your beard is notably soiled or oily, consider cleansing it with Ethos Beard Shampoo beforehand. This helps create an ideal canvas for the beard shampoo to work its magic.
Application: Dispense a modest amount of Ethos Beard Shampoo into your palm. Gently massage the shampoo between your hands to generate a lathering texture. Then, apply the lather to your beard, making sure to cover the roots and work it down to the tips of the hair.
Cleansing Massage: Using your fingertips, give your beard a gentle massage while the lather is applied. This not only ensures thorough cleansing but also stimulates the skin beneath, promoting healthier beard growth.
Rinsing: Thoroughly rinse your beard with warm water. Ensure that all traces of the shampoo are completely washed out. Leaving no residue behind helps maintain a clean and refreshed beard.
Pat Dry: After rinsing, gently pat your beard dry with a clean towel. Avoid aggressive rubbing, as this could cause unnecessary tugging on the hair.
Follow-up Care: For optimal results, consider using Ethos Beard Cream or Ethos Beard Oil as desired. This further enhances the health and appearance of your beard.
Usage Frequency: Use Ethos Beard Shampoo regularly to keep your beard clean and revitalized. Depending on your individual needs, you might use it a few times a week. Adjust the frequency based on your lifestyle and preferences.

Remember, each beard is unique, and the amount of shampoo required can vary. It's advisable to experiment with different quantities to determine what works best for your beard's length and texture.

By following these steps, you can effortlessly integrate Ethos Men's Grooming Beard Shampoo into your grooming routine, ensuring a nourished, refreshed, and well-maintained beard.
INGREDIENTS

Water Cocamidopropyl Betaine Decyl Glucoside Caprylyl/ Capryl Glucoside Coco-Glucoside Lauryl GlucosideSodium Cocoyl Isethionate Hydrolyzed Adansonia Digitata Seed ExtractFragranceSodium BenzoatePotassium Sorbate Nigella Sativa (Black) Seed Oil Melaleuca Alternafolia (Tea Tree) Leaf Oil