Regular price
$100.00 CAD
Regular price
Sale price
$100.00 CAD
Unit price
per
Sale
Sold out
Our all-natural Beard kit of Ethos products is designed specifically for men with specific needs. Our products have been created to deliver the best results possible. We've taken the time to research and develop formulations that are rich in botanicals and essential oils, but gentle on the skin, so we can help you look your best every day.
This kit includes Ethos Beard Shampoo, cream, and oil. It is everything a man needs to sustain a soft and fragrant beard. 
Share
View full details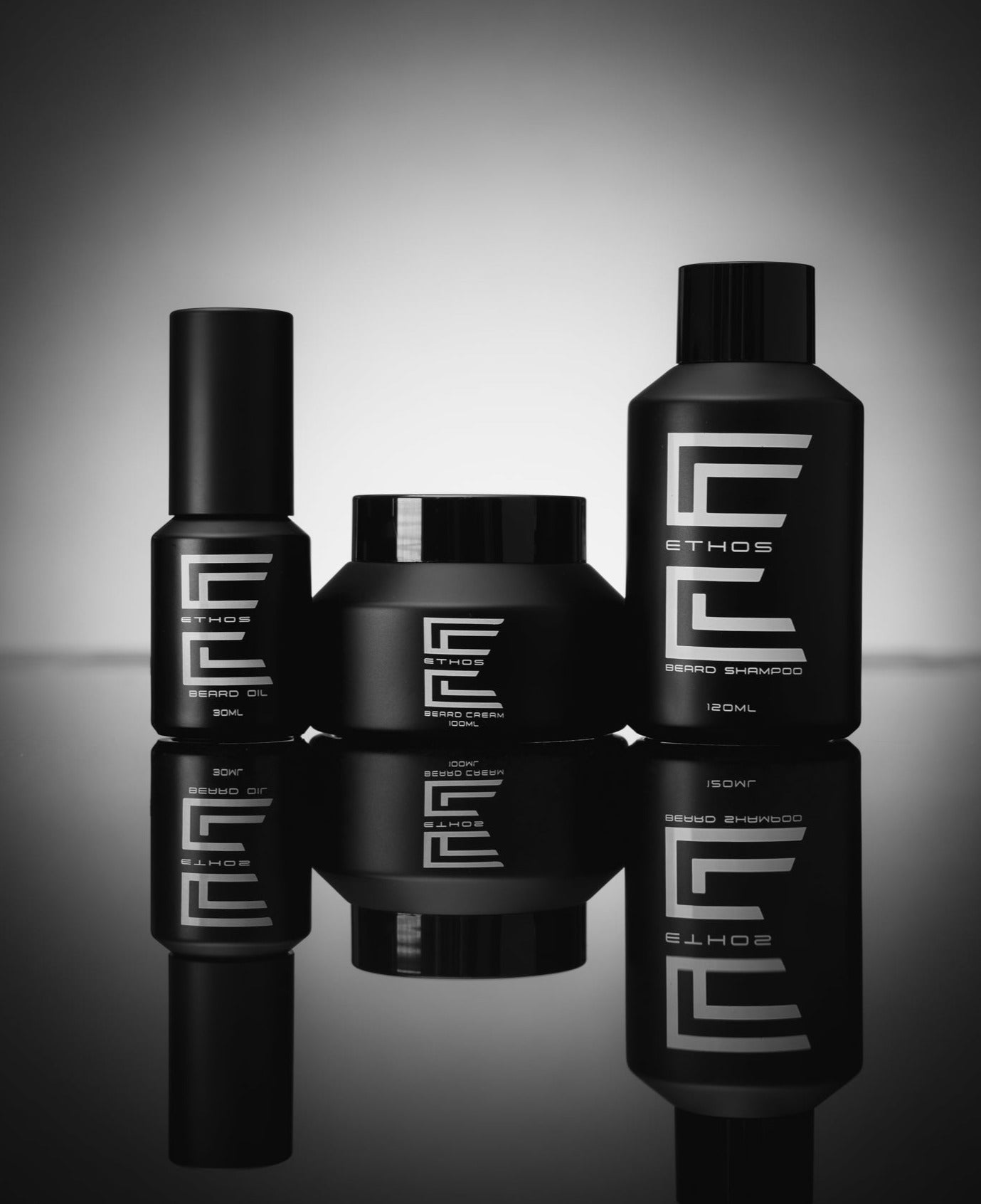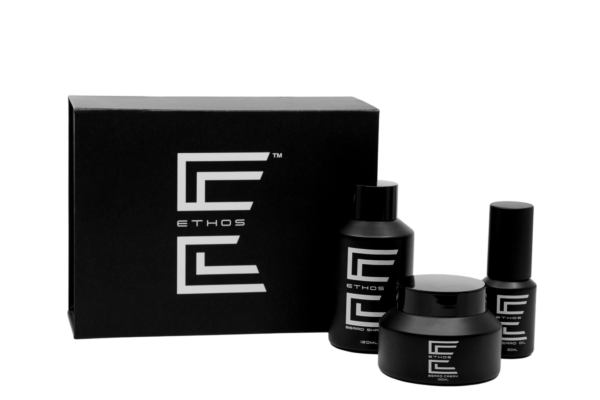 Collapsible content
HOW TO USE

To use Ethos Beard Cream, follow these steps: 

Star with a damp, towel-dried Beard. If your Beard is particularly dirty or oily, you may want to wash it with a Beard shampoo before applying the Beard cream. Applying the Beard cream while your Beard is still slightly damp can help to lock in moisture and hydrate your Beard.
Take a small amount of Beard cream and rub it between your palms to warm it up and make it easier to apply.
Massage the Beard cream into your Beard, starting at the roots and working your way down to the tips of the hairs.
Use a Beard brush or comb to distribute the Beard cream evenly throughout your Beard and to style it as desired.
Allow the Beard cream to absorb into your Beard for a few minutes before styling it or applying any additional products.
For best results, use the Beard cream daily to nourish and moisturize your Beard and keep it looking healthy and well-groomed. 

It's important to note that every Beard is different, and
the amount of Beard cream that works for one person may not be the same for
another. Experiment with different amounts of Beard cream to find the right
amount for your Beard.
INGREDIENTS

WaterCocamidopropyl BetaineDecyl GlucosideCaprylyl/Capryl GlucosideCoco-GlucosideLauryl GlucosideSodium Cocoyl IsethionateHydrolyzed Adansonia Digitata Seed ExtractFragranceSodium BenzoatePotassium SorbateNigella Sativa (Black) Seed OilMelaleuca Alternafolia (Tea Tree) Leaf Oil