Regular price
Sale price
$25.00 CAD
Unit price
per
Sale
Sold out
Your beard deserves the best, so we use a tried and true blend of Castor, Avocado, Jojoba, and Black Seed Oils to deliver truly noticeable results.
Here's how it works: while Castor and Black Seed Oils can treat damaged hair and improve it, Avocado and Jojoba Oils are packed with vitamins and highly recommended for nourishing your hair.
With cream to soothe your face and shampoo to clean your beard, now let's focus on adding that healthy shine to your facial hair with some beard oil.
Share
View full details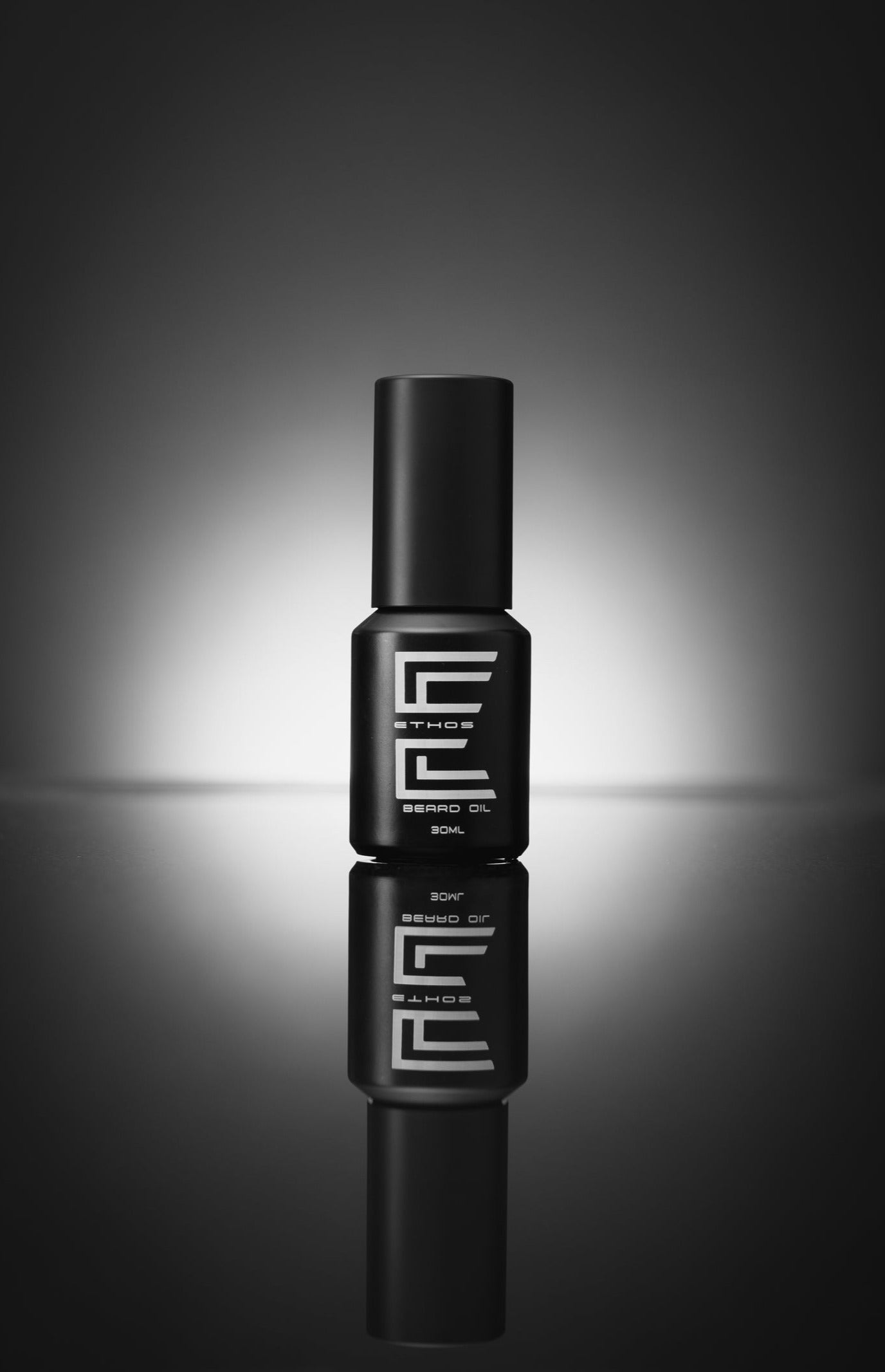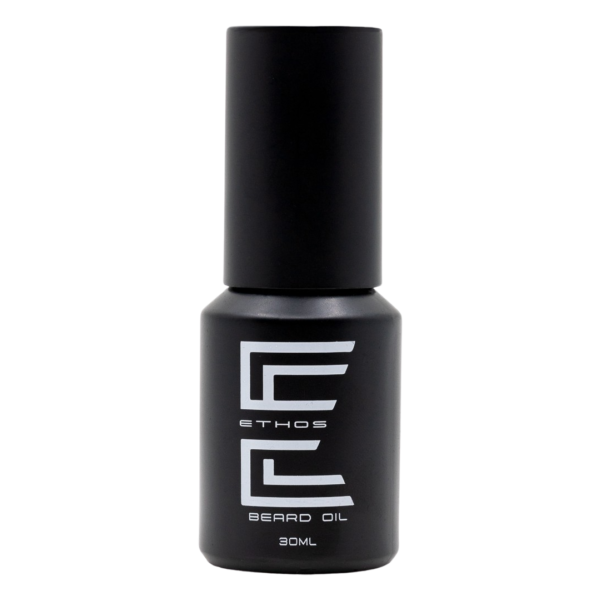 Collapsible content
HOW TO USE

To effectively use Ethos Beard Oil, follow these steps: 

Preparation: Begin with a clean, dry beard. To maximize the benefits of Ethos Beard Oil, it's recommended to use it after washing and drying your beard.
Dispensing the Oil: Gently shake the Ethos Beard Oil bottle to ensure proper mixing of the natural ingredients. Depending on the length and thickness of your beard, dispense a small amount of oil into your palm. For shorter beards, a few drops may suffice, while longer beards may require more.
Warming the Oil: Rub your palms together to evenly distribute and warm the beard oil. This step ensures that the oil spreads easily and is absorbed effectively.
Application: Using your fingertips, gently massage the warmed oil into your beard and the underlying skin. Start by applying the oil to the roots and then work your way down to the tips of the beard hairs.
Comb or Brush: If desired, use a beard comb or brush to evenly distribute the oil throughout your beard. This helps ensure all strands are coated and receive the nourishing benefits of the oil.
Style as Desired: Once the oil is applied and distributed, you can style your beard as desired using your preferred grooming tools.
Allow Absorption: Let the beard oil absorb into your beard and skin for a few minutes before touching or styling further. This allows the natural ingredients to provide hydration and conditioning.
Frequency: Use Ethos Beard Oil daily or as needed to maintain a well-hydrated and healthy-looking beard. Adjust the frequency based on your beard's needs and your personal preferences.
Avoid Overuse: While beard oil is beneficial, using too much can lead to an oily appearance. Start with a small amount and increase gradually if necessary.
Individual Variation: Keep in mind that every beard is unique. The amount of beard oil needed may differ from person to person. Experiment with quantities to find the perfect balance for your beard's length and texture.

By adhering to these steps, you can seamlessly incorporate Ethos Men's Grooming Beard Oil into your daily routine, enjoying the benefits of a nourished, softer, and more manageable beard.
INGREDIENTS

WaterCocamidopropyl BetaineDecyl GlucosideCaprylyl/Capryl GlucosideCoco-GlucosideLauryl GlucosideSodium Cocoyl IsethionateHydrolyzed Adansonia Digitata Seed ExtractFragranceSodium BenzoatePotassium SorbateNigella Sativa (Black) Seed OilMelaleuca Alternafolia (Tea Tree) Leaf Oil