Regular price
Sale price
$35.00 CAD
Unit price
per
Sale
Sold out
Showing off your beard style is important, but so is having the right beard cream. Forget gels and balms, this is all about keeping the skin under your beard hydrated so it looks awesome all the time.
Using Shea Butter, as well as Argan, Black Seed, and Castor Oils, Ethos Beard Cream helps improve the look and health of your skin and beard. How? Shea Butter's anti-inflammatory properties help reduce redness and irritation; Argan Oil's moisturizing effect prevents hair and skin from drying out and flaking; while Black Seed and Castor Oil can even promote healthy hair growth to keep your beard looking its best.
Share
View full details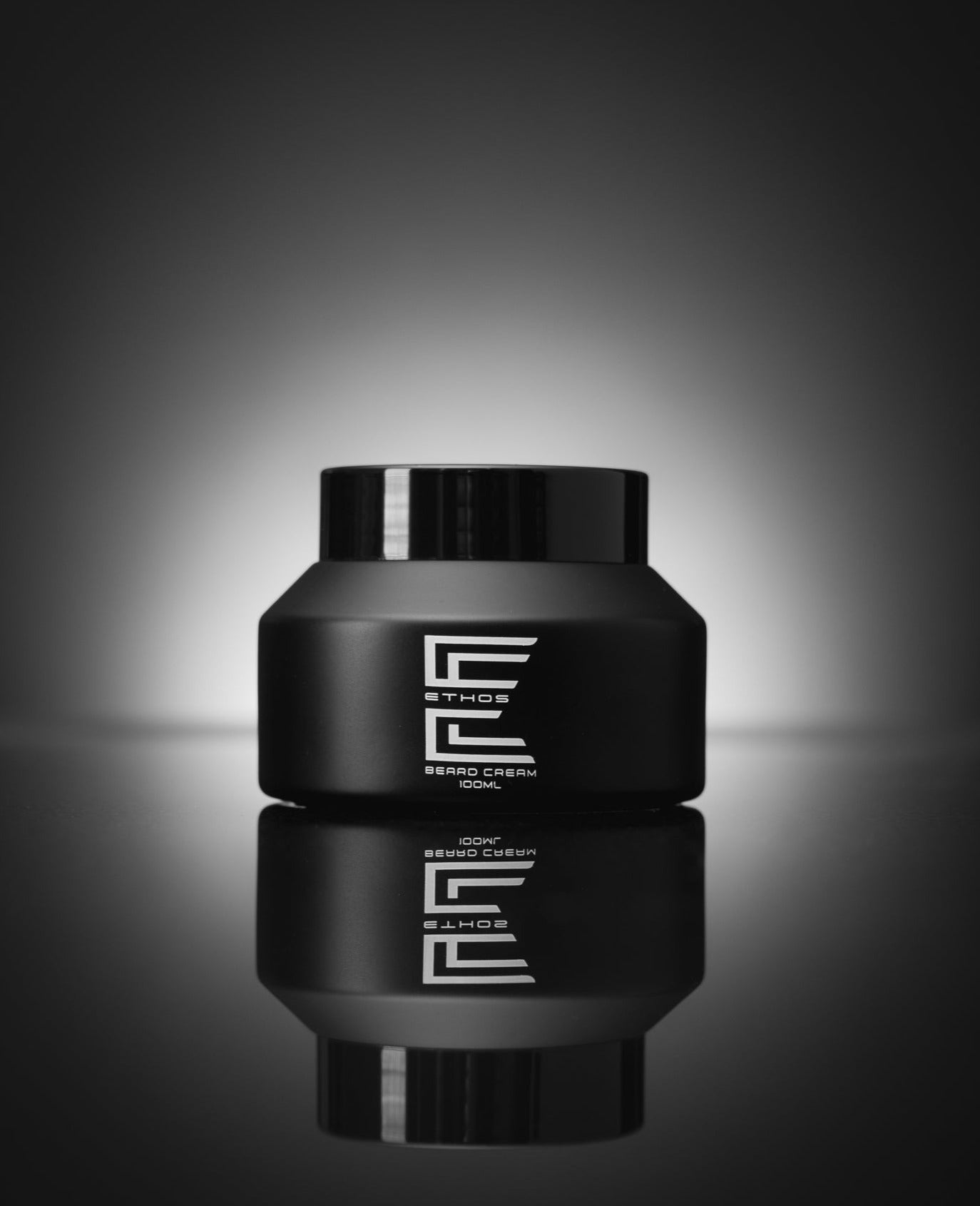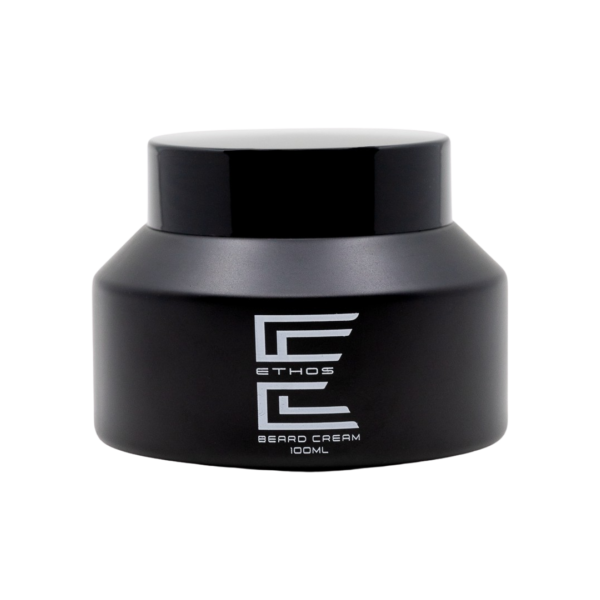 Collapsible content
HOW TO USE

To effectively use Ethos Men's Grooming Beard Cream, follow these steps to achieve a nourished and well-groomed beard:

Start with a Clean Beard: Begin with a damp, towel-dried beard. If your beard is notably dirty or oily, consider cleansing it with a beard shampoo before using the beard cream. This ensures a clean canvas for the cream to work its magic.
Application on Damp Beard: Apply the beard cream while your beard is still slightly damp. This helps to seal in moisture and provide essential hydration.
Warm and Prepare: Take a small amount of Ethos Beard Cream and rub it between your palms. This warms up the cream and makes it easier to apply evenly.
Massage In: Begin massaging the beard cream into your beard, starting from the roots and working your way down to the tips of the hairs. This helps to distribute the cream throughout your beard, ensuring every strand is nourished.
Even Distribution: For a consistent and well-groomed appearance, use a beard brush or comb to evenly distribute the beard cream throughout your beard. This also assists in styling as desired.
Allow Absorption: Let the beard cream absorb into your beard for a few minutes before proceeding with any further styling or applying additional products. This allows the cream's natural ingredients to penetrate and moisturize effectively.
Style and Finish: After allowing the cream to absorb, you can style your beard to your preferred look using appropriate grooming tools.
Daily Nourishment: For optimal results, incorporate Ethos Beard Cream into your daily grooming routine. Its nourishing properties help keep your beard healthy and well-maintained.
Personalization: Keep in mind that each beard is unique. The amount of beard cream needed can vary from person to person. Experiment with different quantities to discover the perfect amount for your beard's length and texture.

By following these steps, you can seamlessly integrate Ethos Men's Grooming Beard Cream into your daily regimen, ensuring a moisturized, manageable, and aesthetically pleasing beard.
INGREDIENTS

WaterCocamidopropyl BetaineDecyl GlucosideCaprylyl/Capryl GlucosideCoco-GlucosideLauryl GlucosideSodium Cocoyl IsethionateHydrolyzed Adansonia Digitata Seed ExtractFragranceSodium BenzoatePotassium SorbateNigella Sativa (Black) Seed OilMelaleuca Alternafolia (Tea Tree) Leaf Oil